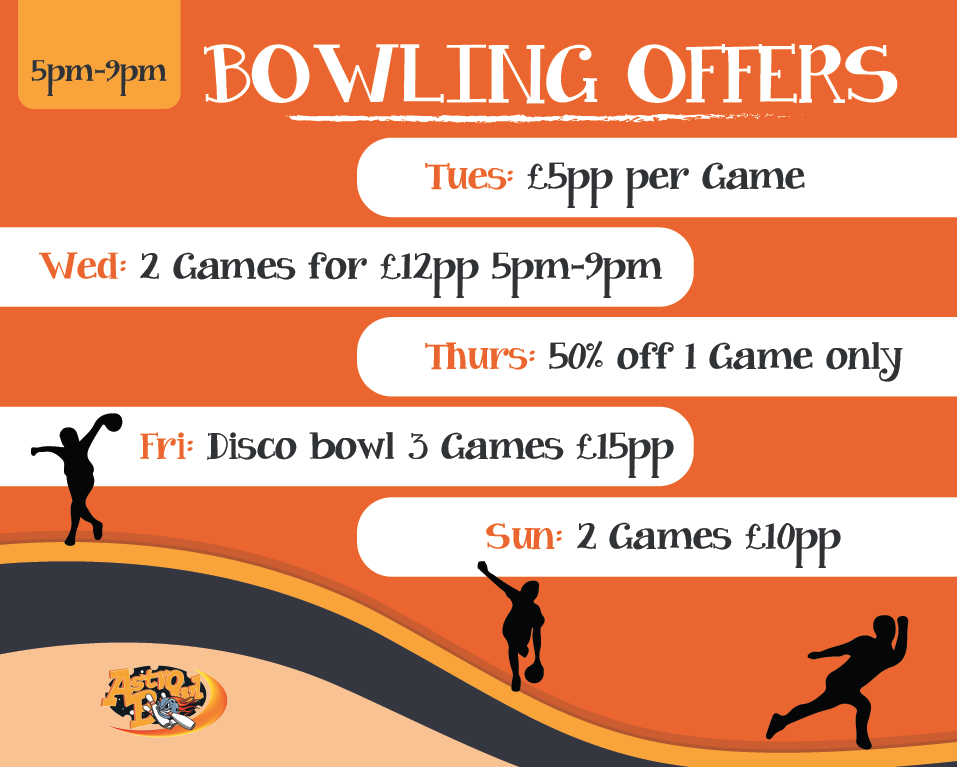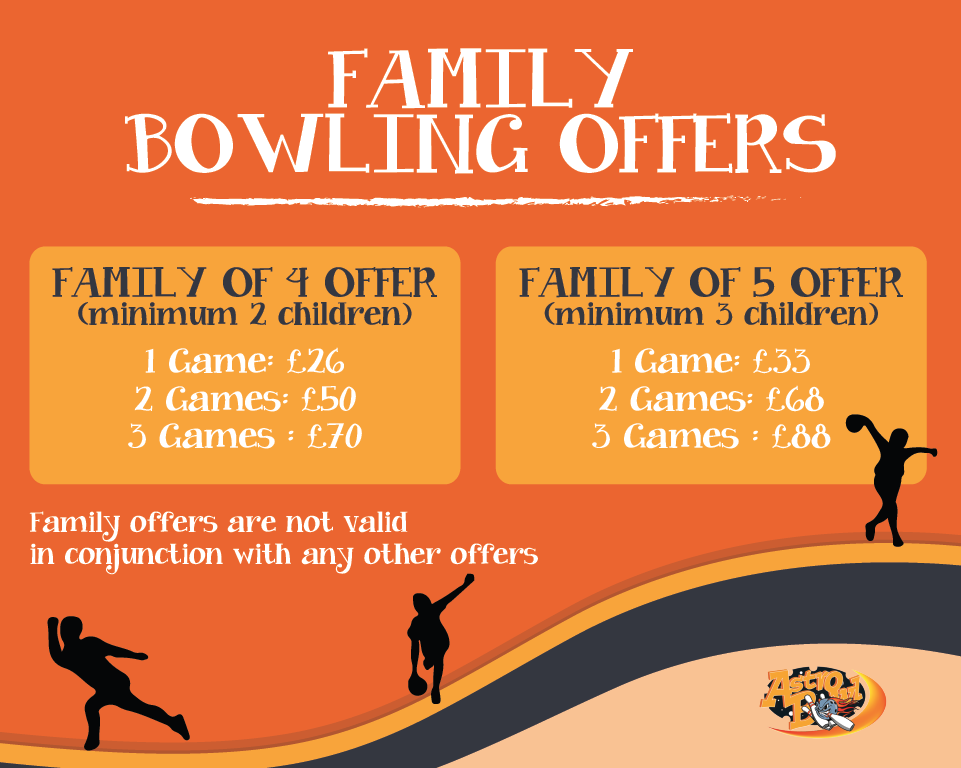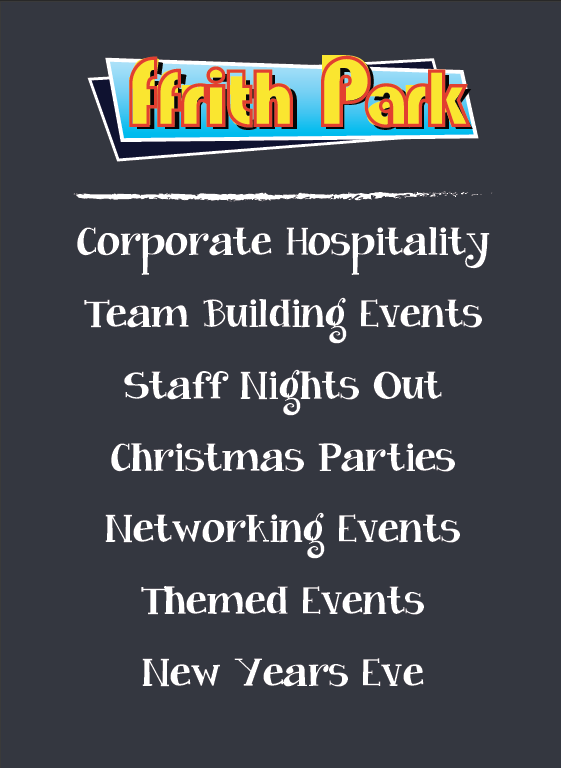 Open to the public
Ten Pin Bowling at Ffrith Beach is great fun for families, work nights out, birthday parties for children and adults, or simply a fun way to spend a rainy afternoon. We always have great deals on offer for groups and parties.
The Astrobowl Bowling Alley is open:
Monday to Friday: 2:00 pm till 9:00 pm
School Holidays : Open daily 12:00 pm till 9:00 pm
Saturday & Sunday: 12:00 pm till 9:00 pm
We have facilities for young children and for people with disabilities to assist them with bowling.
Walk-in only we don't take bookings.
 Due to covid-19 you must wear your own trainers (no exceptions)
Prices start from just £7 including shoe hire for a ten frame game. For more information call Astrobowl on 01745 850079
Prices per person
1 Game: £7.00
2 Games: £14.00
3 Games: £18.00
Subscribe for the latest Astro Bowl offers and discounts.